What you'll learn from this course?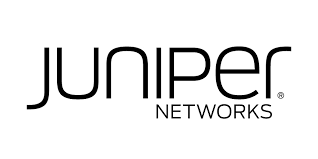 How to set up and configure Juniper SRX into your network.
How to maintain a Juniper SRX firewall.
How to troubleshoot issue on SRX.
You will gain knowledge to pass the JNCIA-SEC, JNCIS-SEC and JNCIP-SEC exam.
Trainer Details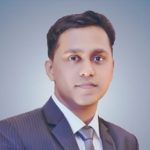 Name: Rajib Kumer Das
Years of Experience: 9+ years
Customer Base: Telecom Operators, Banks, Large Enterprise
Expertise: Network Design, Implementation, and Support in Multi-vendor environment.
Juniper Product Line: MX, ACX, QFX, EX, SRX.
Session Info:
Mode: Remote (Webex/Zoom)
Duration: 24+ hours
Date & Time: Flexible in scheduling
LAB: EVE with vSRX image. I will show all the LABs on my server. Also, i will help to build your own lab.
Table Of Content:
1. Introduction:
1.1. Introduction to Juniper SRX
1.2 SRX hardware and software details
1.3 Juniper Licensing
2. Installation:
2.1. Installation of vSRX on EVE-NG
2.2. Adding licenses for vSRX
3. Firewall Features:
3.1. Packet-based vs. session-based forwarding Zones
3.2. Firewall Zones
3.3. Interface details
3.4. Architecture
3.5. UTM features
4. Configuration:
4.1. Interface configuration
4.1.1. LAG
4.1.2. MLAG
4.2. Zone Configuration
4.3. Security Policy Configuration
4.4. Security Screen Configuration
4.5. NAT Configuration
4.5. Antivirus Configuration
4.6. Web-Filtering
4.7. Anti-Span
4.8. Content filtering
5. Dynamic Routing
5.1. Understanding Juniper OSPF with LAB
5.2. Understanding Juniper BGP with LAB
6. VPN
6.1. GRE
6.2. IPSec VPN
6.3. Remote access VPN
7. First-hop redundancy protocol
7.1. Understanding VRRP on Juniper SRX with LAB
Price: $300 (one-to-one)
Mode of Payment: Credit Card