Sometimes, we may need to reset our Palo Alto devices. In this lesson, we will learn how to factory reset Palo Alto firewall.
Recommendation:
Palo Alto Networks Firewall Management Configuration
To do the reset, we need to go into maintenance mode. To access maintenance, we need console access. So, keep this in mind during planning.
Important: Resetting Palo Alto firewall to factory defaults will result in the loss of all logs and configuration settings.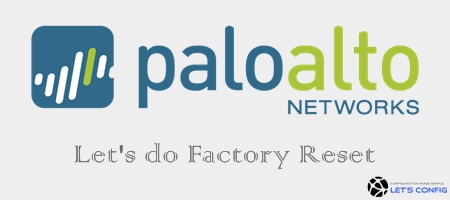 Step#1: First of all, connect console cable to Palo Alto firewall. Console settings is pretty much standard.

Speed – 9600
Data Bits – 8
Parity – None
Stop bits – 1
Step#2: To enter the maintenance mode, we need to power on or reboot the device.
Step#3: During the boot sequence, in one point you will see like following.

To enter the maintenance mode, you need to type "maint" and press Enter.
Enter 'maint' for boot menu.
Booting PANOS (sysroot0) after 5 seconds...

Entry: maint
Step#4: In this section, you will find multiple choices. You need to select "PANOS (maint)" mode.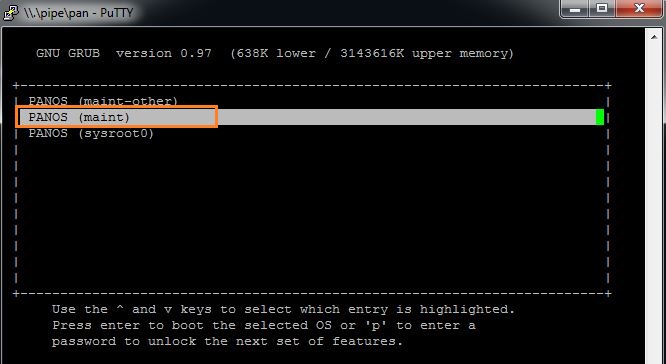 Step#5: You will land on Maintenance Recovery section. Here, you need to press Enter to continue.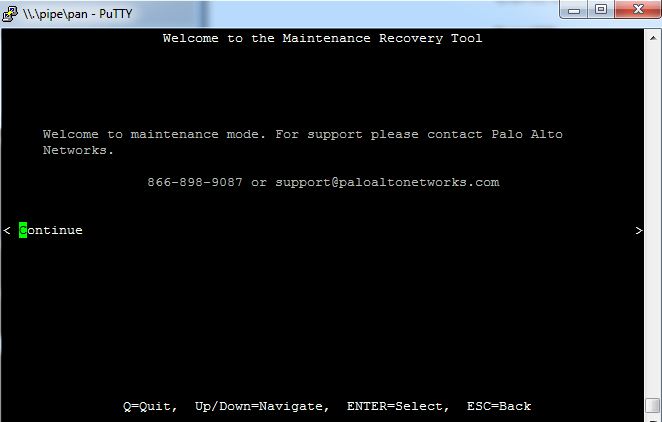 Step#6: Now select "Factory Reset" and then press Enter.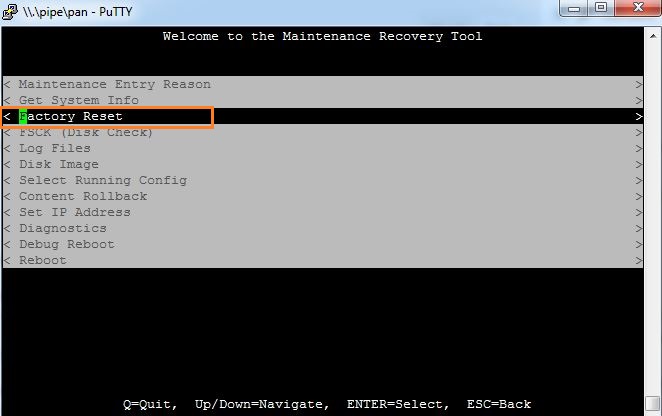 Step#7: A warning message will be shown along with factory reset option. To continue, select factory reset and press Enter.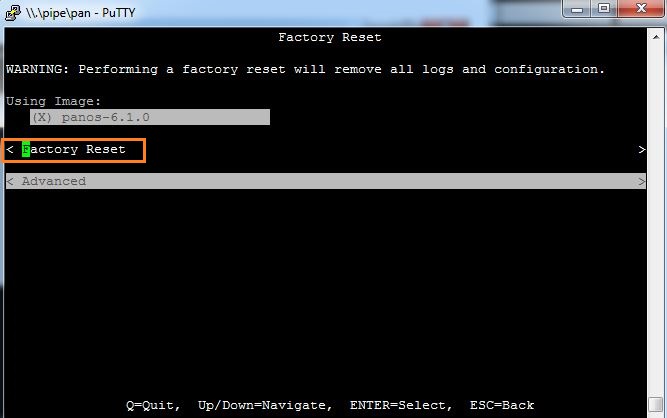 If everything goes well, you will see reset progress in percentage.

And Finally, a Factory Reset confirmation just likes below. Press reboot to complete the activity.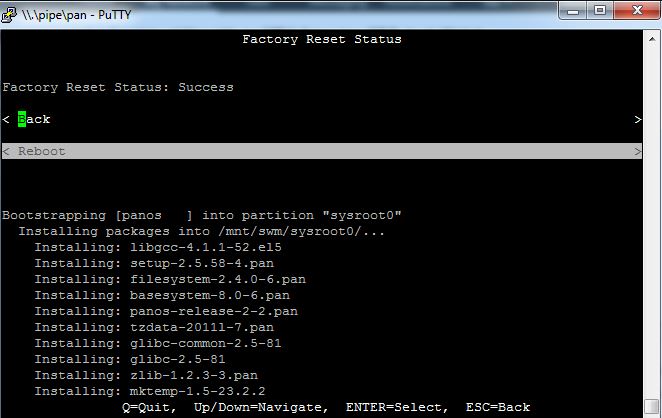 Hope you enjoy. 🙂